Our Mission
Muscogee Roller Girls is the Tri-City Area's only all-female, full contact, flat track roller derby league. As a 501c4 non-profit organization, MRG is committed to growing and promoting the sport of Roller Derby by bringing together a diverse group of women to represent the community in regional athletic competition and foster sportsmanship, teamwork, and grit. MRG seeks to provide positive role models for young women by serving as contributing members of the local community by providing support through outreach, volunteerism and financial contribution. We are comprised of women from all walks of life- mothers, daughters, wives, and professionals.
**MRG adheres to the principles, guidelines, and regulations of the Women's Flat Track Derby Association WFTDA)
Sponsorship Benefits
Roller derby is an emerging promotional platform with many opportunities. By sponsoring MRG, you can help bring the community exciting, thrilling, and fun sporting events while advertising your business or company.
Your support will fund uniforms, practice space, bout production, training camps, bout and scrimmage transportation, and equipment. Your involvement assures that MRG remains a sustainable organization for years to come.
Exposure to clients is the best benefit of sponsoring MRG. In addition to our home bouts, the Muscogee Roller Girls will bout in different cities all across the region bringing with them a positive reflection to your company or business to a diverse audience. Don't miss your chance to align your company with the fastest-growing contact sport in the United States.
Promoting your Business
As a team, we strive to promote our sport and our sponsors during team events and bouts. With your help, we can gain company and team exposure during our bouting season. We will be your constant "rolling" advertisement. Representing and promoting our sponsors is one of our core values.
How you can Sponsor the Muscogee Roller Girls Team
We cannot do this alone and your support will help the team grow and succeed for years to come. With your help, we can increase our funds based on the generosity of our sponsors. Your support ensures the cost of participating events, venues, travel, equipment, training clinics, licenses, etc…Your contribution will bring us closer to making our goals achievable.
Thank you for supporting the Muscogee Roller Girls! We truly appreciate your generosity and support! Contact [email protected] for more information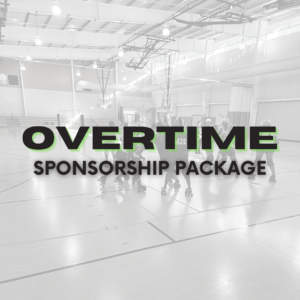 Overtime Sponsorship Package – $200
• Your Company Logo on MRG Website
• Personalized Social Media Announcements for your company leading up the home bouts (Once a month, MRG has over 7K followers)
• 1/4 Page Ad in each Bout Program
• 2 Announcements about your company throughout each home bout
• Unlimited ½ price tickets (while supplies last)